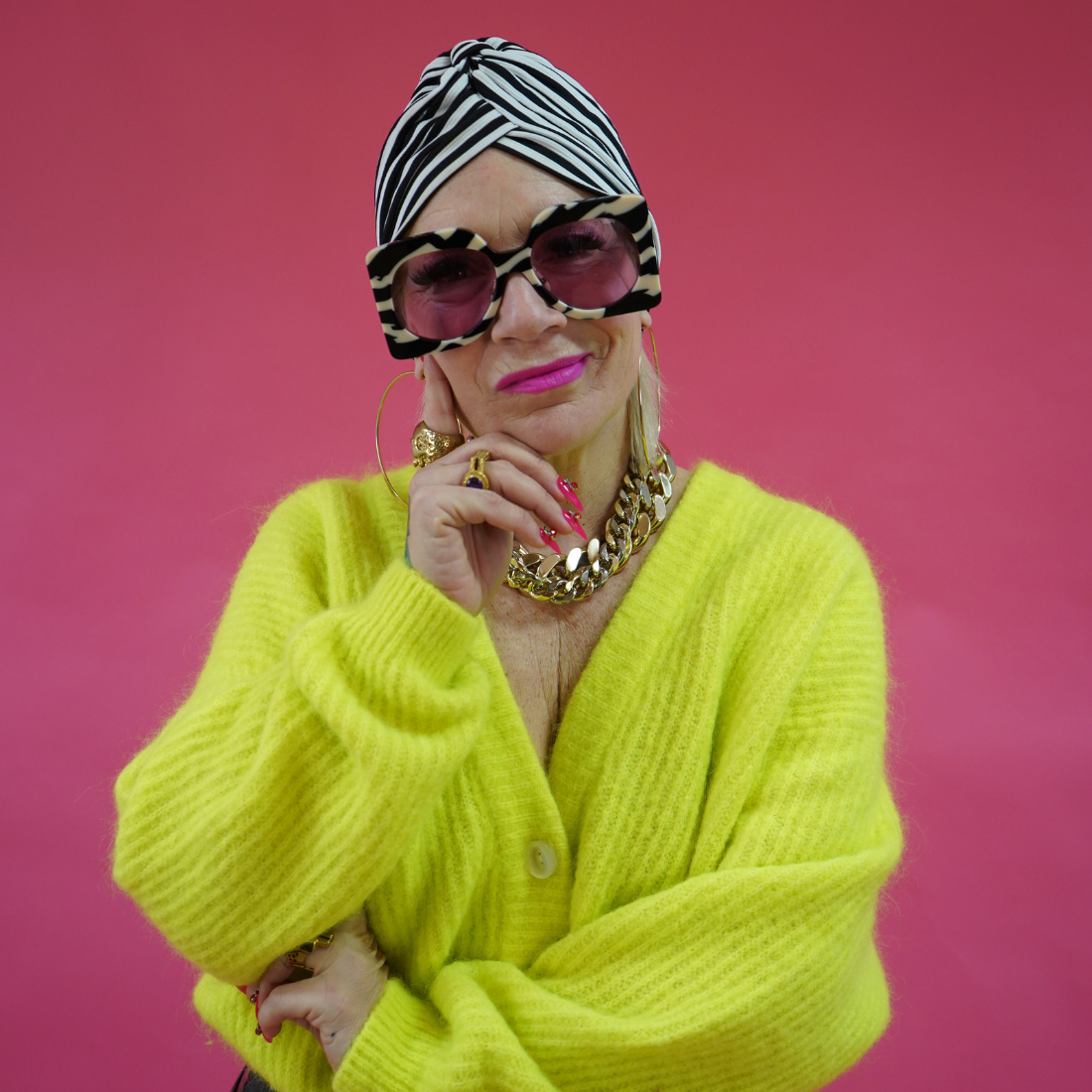 Welcome, stranger. I've been expecting you.
I'm Lu in Luland, AKA Lou Featherstone. I'm a 50-something mom on a mission to help women of all ages unlock their potential and become as confident as they can be. Hence, the Self Love Revolution Tour!
I'm the founding member of the Zero Fucks Club, a sex-positive movement that helps others grow old disgracefully! To do that, I'm hoping to tour the WORLD in my beloved vintage Bluebird bus, busting myths about midlife and menopause along the way.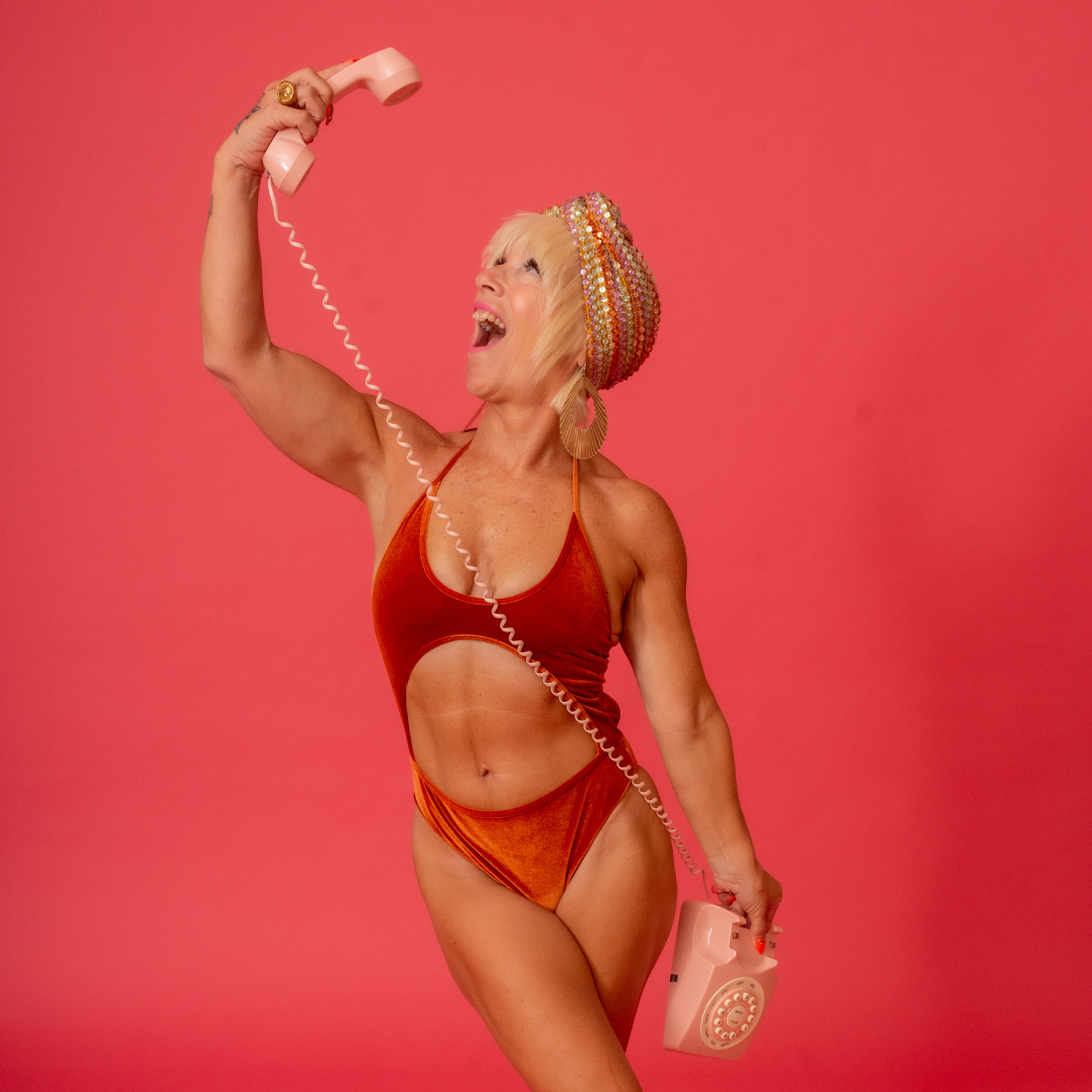 My Journey
The journey to this journey has been one of introspection and self-discovery. After emigrating from the UK to Portland, Oregon, I found myself extremely unhappy, like I had lost touch with my sexy self. Through small groups of AMAZING women in Portland, and my incredible Instagram community, I began to speak out more, and soon rediscovered my own voice.
That process led to two huge discoveries: first, I mastered solo sex, which changed my relationship with my body and was a huge part of re-finding my confidence. Second, it led me to feel less connected to my dear husband, and I made the incredibly difficult, but incredibly bold, decision to separate.
Before taking on the role of a full-time mom, I was a track-and-field tutor at a local high school. After finding my voice and my confidence again, I began posting more, shall we say, risqué photos for my community on Instagram. The school pulled me aside and told me to make it private. But my mission was to spread a message of self love and personal empowerment, how could I do that if I was being told to cover up?
So, naturally, I told them to fuck off.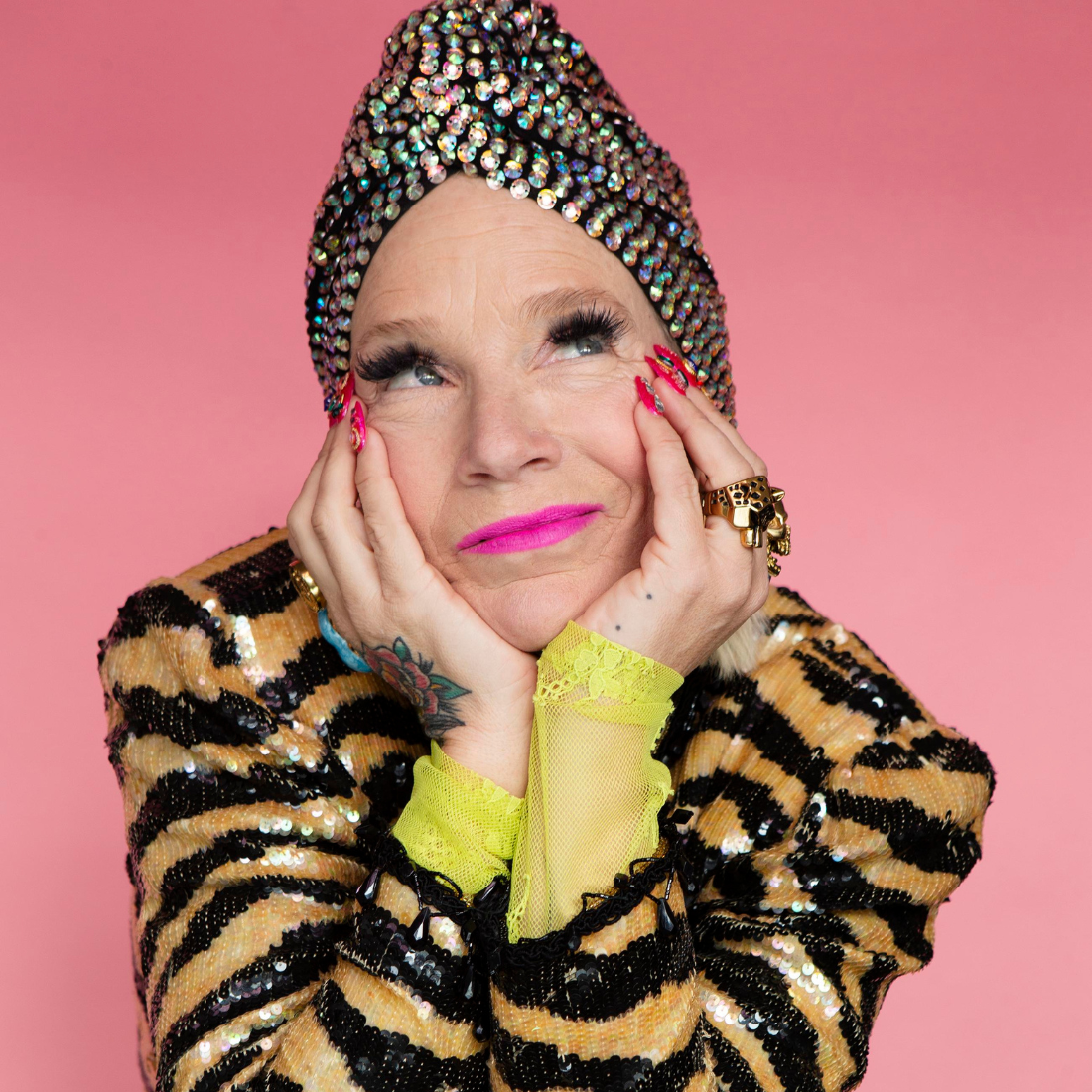 Thus began the Self Love Revolution Tour.
Pair text with an image to focus on your chosen product, collection, or blog post. Add details on availability, style, I bought a vintage 1983 Bluebird Wanderlodge Motorhome, which I named Susie after my late mom. I took Susie on a tour across America, giving a voice to those that feel they don't have one, allowing people to have sex freely with themselves and other people and giving them the right to choose!
That proved to be so popular that I was approached by a sex-toy brand to become their ambassador, and I thought, what's to lose?
But that's not all.
Sustainable fashion is another HUGE passion of mine, and my style is so wild that it's the first thing most people notice about me. That's due to my self-confessed addiction to fast fashion. There was a period where I was buying at leasy two or three new pieces of clothing a week. 
Then, one day, ten years ago, I decided to stop clothes shopping for a full year. In that time, I learned the pleasure of restyling existing clothes and forming whole new expressions, and that has become my mission ever since.
Every day I wake up more in love with who I am. I love myself more today than I did yesterday, and tomorrow I'll love myself more than I do today.
I'd love to show you how to do that too. So join me on my Self Love Revolution, and discover your most confident self!or even provide a review.